Hello friends! Let's learn how to draw a dog today! For today's tutorial, all you really need is paper and a pen, if you want to get fancier, maybe some markers. Anyone can really draw this!
Check out other drawing tutorials I have on my blog: Easy Owl Drawing, How to Draw a Bird and How to Draw a Butterfly
how to draw a step by step dog
STEP 1: Start with the eyes and draw them symmetrically onto each side of the nose. The nose should be a rounded upside-down triangle, with two rough circles drawn for nostrils.
STEP 2: Now add a mouth and a large tongue.
STEP 3: Add an outline for the head, with two ears hanging off the sides. Finish off the dog head with a few small lines to mark movement of the animal.
STEP 4: Finally, add the dog's body, with simple paws to finish off the legs1
ALSO READ: How to Draw a Butterfly: 4 ways VIDEO
HOW TO DRAW A DOG CORGI
Below are the steps showing you How to draw a dog corgi! It is very similar to the above dog, with a few changes. I colored the eyes to be blacker, this makes the dog super cute! Make sure you draw the ears upward and pointy, a trademark of the corgi.
How to draw a step by step dog tutorial- Check out my reference image here and let me know what you think!
DOG DRAWING YOUTUBE TUTORIAL:
Check out my YouTube video "How to draw a dog easily" https://youtu.be/5Z5pvZTfNrc and come draw with me!
DOG DRAWING SIMPLE:
For this simple dog drawing, I used just a pen. Any pen and any paper will work, all you need to do is make sure to add squiggly lines that are imperfect to add that shagginess to the dog!
WATERCOLOR DOG PAINTING
This Watercolor Dog Painting turned out cuter than I could have ever thought! I think the glasses do it all. Used my favorite Dual Brush Pens here, and you can watch me paint this here
BLOG HOP
Hop along the links below to enjoy many more Pet Themed craft ideas from Team Creative Crafts! All projects are Pet-themed but so different and unique!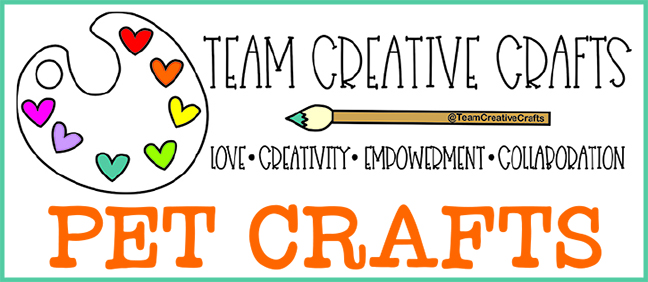 CONCLUSION:
If you found this how to draw a step by step dog tutorial helpful, please do leave a comment below and share! A quick line drawing needs just a pen and can be drawn anywhere. For a more detailed image, a set of watercolors and brush pens are a great option. Both are a great way to draw your beloved pet onto paper!
If you recreate this tutorial and share it on social media don't forget to tag me! @smithakatti #smithakatti. For yarn projects, find me at @smittenbyyarn #smithaknits #smithacrochets
Thank you for being here today and spending some creative time with my friends! I'd love to hear from you, so leave a comment below.
DOG DRAWING REFERENCE:
Below are the Dog Drawing Reference images I used for my drawings!