Throwing a party for a bunch of middle school girls? I'm sharing an Easy Donut Craft tutorial today that the girls will love to make!
This is a simple Notebook Cover Idea that is both a paper craft and felt craft. I've previously made Unicorn Notebook Covers which were a hit with my kids and we wanted to try something new today.
DIY DONUT CRAFT TUTORIAL:
WHAT YOU WILL NEED: For my party donut craft, I purchased a bunch of composition notebooks for the girls to alter the covers of. The rest of the supplies I already had at home- colorful cardstock, glue, scissors, felt sheets, and some puffy texture paints.
Step 1: Apply glue to the notebook cover front, and place a sheet of cardstock (in any color you want) onto the notebook aligning it straight along the spine. Then using a sharp pair of scissors, trim off the excess overhang of cardstock.
Step 2: Onto another sheet of cardstock trace or draw a circle shape. Cut out this circle shape with a sharp pair of scissors. Next, cut out the frosting shape from a sheet of craft felt. Fold and mark a smaller inner circle and cut it out.
This is the most fun part for the girls- picking and choosing paper colors, felt colors, and getting to cut and paste everything of their choice.
ALSO READ: How to get felt to stick together! The best glue that works
Step 3: Using a strong tacky glue adhere everything into place and decorate the notebook covers to make cute kawaii donut faces.
This Donut craft idea is easy and doable by even those who do not think themselves to be crafty 😉
Step 4: To finish off our Party Donut Craft Notebooks, we attached a small white label to each notebook, somewhere the girls could write their name or subject.
Now, all we need to do is let the notebook covers dry! Let me know in the comments what you think of this party craft idea friends!
BLOG HOP
Hop along the links below to enjoy many more Kids Party Craft ideas from Team Creative Crafts! All projects are ready for a party!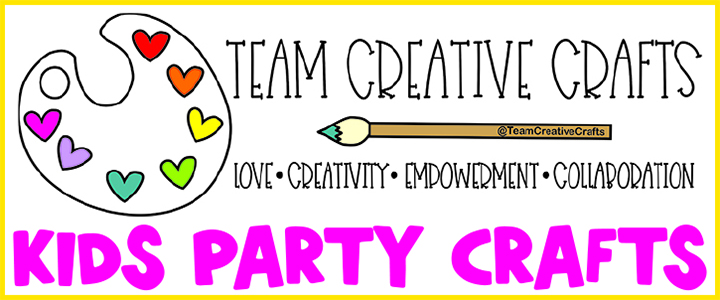 More Felt Tutorials:
CONCLUSION:
The girls at our party enjoyed this Donut Craft idea and had so much fun playing with glue and paper. To go along with the donut notebooks, we of course served donuts and had some cute donut balloons to decorate the venue! All in all it was a sweet birthday to remember
If you recreate this tutorial and share it on social media don't forget to tag me! @smithakatti #smithakatti. For yarn projects, find me at @smittenbyyarn #smithaknits #smithacrochets
Thank you for being here today and spending some creative time with my friends! Don't forget to let me know what you think of today's project idea in the comment section below, I'd love to hear from you!