It's time to start thinking about Fall and Halloween! Get creative with these fun and easy Pumpkin Drawing Ideas!
Make sure to check out my previous Drawing Tutorials!: Leaf drawing step-by-step tutorial, Mushroom Drawing Tutorial and a Simple floral drawing tutorial
If you love Fall Crafts, here are a few more to try- 3 Dollar Tree Pumpkin Makeovers, 6 Easy Painted Pumpkin Ideas- No Carving Required! and How to Make Cinnamon PlayDough at Home
Pumpkin Drawing Simple Step by Step
Let's start with an Easy Pumpkin Line drawing first. Begin by drawing a long standing oval shape and then add two more partial oval shapes on either side. Continue to add more partial ovals on either side, but draw them slightly higher. Draw a stalk in the empty space and finish off your pumpkin by adding a stalk and vine!
Explore my previous post How to draw banners easily and decorate them with a fall theme by adding these pumpkin drawings.
More Pumpkin Drawing Ideas
1. Pumpkin Color Drawing
For a Color Pumpkin Drawing, choose two colors of markers- I've used an orange and brown here to illustrate the steps clearly. You can choose a orange and a slightly darker orange for a muted look. Start by drawing a wonky oval, and then add more ovals on either side. With your second color, come in between and add more ovals. Draw a stalk and finish off with a vine!
2. Fall Pumpkin Drawing
For a Fall Pumpkin Drawing, try varying the basic oval shape we draw and give it a little squareness. This creates a heirloom pumpkin look and you can draw a few berries and leaves to enhance that feel.
3. Pumpkin with Flowers
To draw a Pumpkin with Flowers, start with a large circle shape, add a face and mouth inside it. On top of the pumpkin, instead of a stalk draw whimsical leaves and flowers!
4. Pumpkin Drawing with BOO
To add typography into your Pumpkin Drawing, it is easier to start with your letters- I wrote BOO and then drew my pumpkin around it. Add a stalk and color and enjoy!
5. how to draw a pumpkin easy step by step
Here is another Pumpkin, that is inspired by the popular plaid fabric pattern. This pumpkin shape is also a little easier for you draw. Start with the stalk and leaf, then draw a oval beneath it. Add the 3D body shape and draw the plaid pattern. Fill it in with color!
6. how to draw a pumpkin face
A Scary Pumpkin is quintessential for October. Start by drawing mouth in a eerie smile. Add huge eyes and small nose. Draw the pumpkin ridges around these features and finish off with a simple stalk.
7. Pumpkin Drawing Watercolor
Fill an entire page with simple pumpkin shapes! This is very relaxing page to create and you can watch me paint this from start to finish in my YouTube video here: https://youtu.be/9Dz7SV-wV14
PUMPKIN CRAFTS BLOG HOP:
My Blog friends from Team Creative Crafts are all sharing new Art Craft tutorials that feature Pumpkins! Make sure to click the links below and enjoy them all!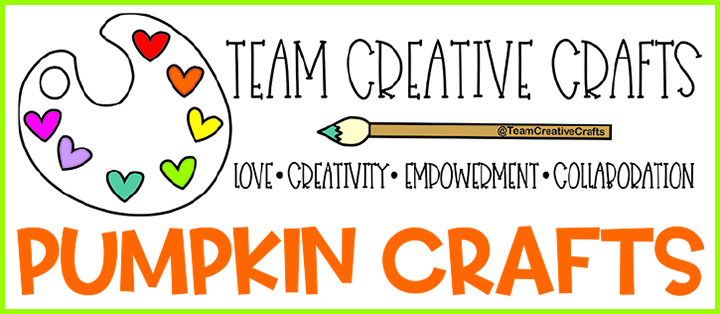 Thank you for stopping by today friend. Follow me on social media to see my latest posts!
Tag @smithakatti #smithakatti on social media!