It is back to school craft time and let's explore how to make a cover for a spiral notebook! I love a new notebook, and today I'll show a couple of different ways to jazz up a basic spiral notebook cover and make it uniquely yours.
I have many more easy Notebook Cover Ideas on this blog that you will enjoy like this How To Make an Unicorn Book Cover, Felt Covered Notebook Tutorial, How To Make A Duck Tape Book Cover and many more! Check them all out!
How To Make A Cover For A Spiral Notebook
For all the examples today, I am using a notebook that is 8 by 10.5 inches in size. You could cover any notebook of any size with this method. Since there is a spiral binding on the spine, you cannot adhere anything onto the cover easily because of the punched holes for the spine right? My trick is to cover almost the entire cover, leaving a thin border all around.
1. coloring page notebook cover
Here is how to make a cover for a spiral notebook using coloring page printables.
Print your design onto letter sized printer paper that usually measures 8.5 by 11 inches in size. Here I printed an Inspirational Coloring Sheet. Trim your paper design to be smaller than the front of the notebook.
You can trim a 1/4, 1/2, 3/4 or even an inch around the design. Just make sure your paper covers the all the printed stuff on the notebook cover.
Add an adhesive onto the back of the paper and paste the paper onto the center of the notebook.
Decorate using washi tape all around.
2. Quote notebook cover
Here is how to make a cover for a spiral notebook with Printable Quotes
Print your quote onto printer paper or cardstock. The printable will be 8.5 by 11 inches in size.
Trim off a scant 1/4 inch on the sides, and a 3/4 inch off the top and bottom.
Apply glue stick onto the entire back of the printable
Center the printable and press down evenly to adhere.
Here is another way how to cover a spiral notebook with art you might already have at home. I'm reusing a Happy Planner dashboard with the quote "Work Hard, Dream Big"
Trim a piece of patterned paper to be slightly smaller than the notebook front.
Adhere patterned paper using a glue stick
Trim off edges of the artwork next.
Adhere the artwork onto the patterned paper.
3. collage notebook cover
For this notebook cover I'm using these pretty Amy Tangerine Printables and created a collage onto the cover. This cover was so much fun to put together and really lets your personality shine through.
Trim patterned paper, or even a plain printer paper to size and adhere onto the notebook with a tape runner. Then cut and adhere smaller stickers, doodle flowers and write positive words onto the cover!
I love how this one turned out the most! There is no right or wrong way to make this!
how to make a cover for a spiral notebook Video Tutorial:
Create along with me in this new How to Make A Cover For A Spiral Notebook Video on YouTube https://www.youtube.com/watch?v=Ec_K2PhToak
BLOG HOP: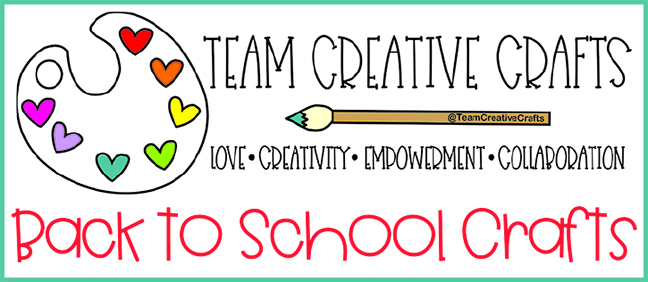 I absolutely love coming up with new ways to decorate a notebook and hope you enjoyed this how to make a cover for a spiral notebook tutorial! Let me know in the comments which one of these would you try.
Hi I'm Smitha! I live in Minnesota with my husband and two daughters. You'll always find me painting florals in my sketchbook. And I love the sheer joy of making something with just my hands! But my bigger love is capturing it all on camera Read more.
Thanks for stopping by today! If you learnt something from this tutorial, do share this post with a friend or on social media! Tag me @smithakatti #smithakatti I'd love to see what you create!